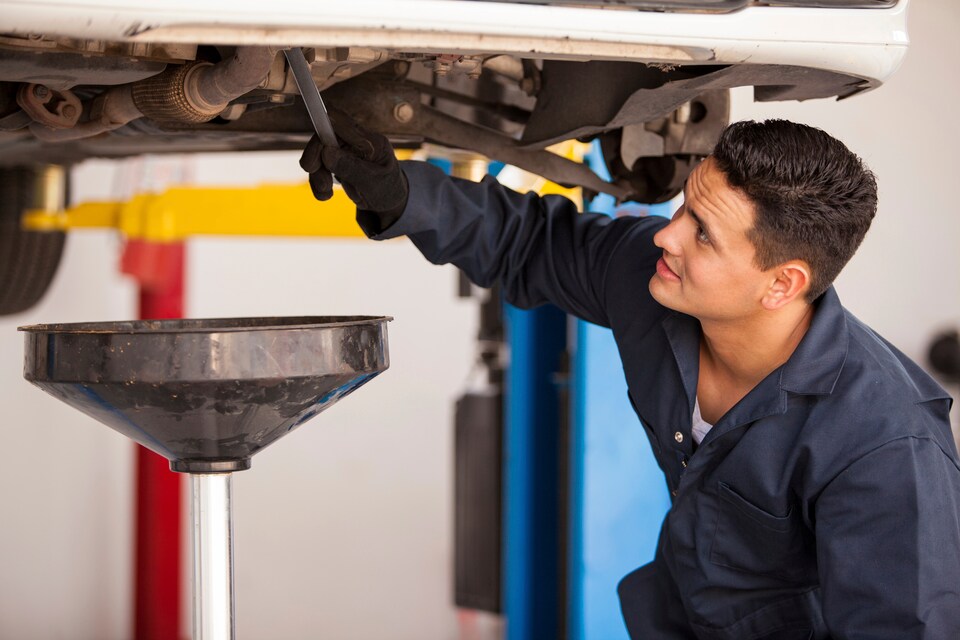 ​
The Short Answer: Every 7,500-miles or when the Service Indicator Lights come on.
The Long Answer: There are two types of oil changes for BMW models, the BMW Oil & Safety Service and the Intermediate Oil Service. Both of these services are important and will help keep your BMW model running smoothly and increase its longevity.
Intermediate Oil Service - Like we mentioned in our short answer, this is the oil change that will need to be performed every 7,500-miles or when the Service Indicator Lights or Service Interval System alerts you that it's time.
BMW Oil & Safety Service - This is a required service check-up that comes with an oil change. It's recommended to do this complete check-up every 15,000-miles on BMW model years between 1999 and 2013 and every 10,000-miles on 2014 and newer models. Not only will this safety service ensure that your BMW vehicle is running smoothly, but it will also increase its longevity and may even grant you a higher resale value down the road.
Why Should I Get My Oil Changed?
Engine oil does a lot of hard work, that's often not appreciated. It not only keeps your engine running smoothly, but it also cleans it from debris and keeps it cool. Over time, the oil will begin to either thin out or get sludgy. Once that happens, it won't work as well and, if not changed, will result in a larger, and more expensive, engine repair. Even though we, here at BMW Gallery Of Norwood, know that it takes time out of your already busy schedule to have your oil changed, we also know that it is a necessary part of car ownership and will keep your stunning BMW vehicle in perfect running order.
Schedule Your Oil Change At BMW Gallery Of Norwood
If you're ready to schedule your appointment, feel free to use our online scheduling tool and, if you'd like to maybe save some money on your next oil change, don't forget to check out our service specials. We would love to help our neighbors in the Greater Boston area, Franklin, Needham, Milton, Sharon, Massachusetts, and beyond, keep their engine running smoothly today!